About us
Aron Developers Inc. is a technology driven Real Estate Development company. We started in 2013 with the mission to revolutionize real estate development by using best in class software tools or build our own software tools in the four core areas of our business - acquisition/diligence, capital formation, operations and sales.
We started with building single family homes and have sold 9 SFRs in Palo Alto, Cupertino, Los Altos and Campbell. Currently we are building 14 SFRs in Los Altos, Los Altos Hills, Belmont and San Jose. As of early 2017, we have evolved to undertake high density projects - apartment buildings, condos, townhomes and other mixed use projects.
We focus on finding high quality in-fill re-development opportunities in the San Francisco Bay Area and manage the entire lifecycle of the project - acquisition - entitlements - construction - lease out - refinance / exit.
Acquisition/Diligence
To find our projects, we work with several realtors/brokers who bring us off-market deals. We have also built tools and processes to do direct out-reach to property owners. We work aggressively to identify as many risks as possible to the project and work diligently with city governments, agencies, consultants and partners to eliminate or minimize those risks.
Capital Formation
Since 2014, we have used JOBS act and crowdfunding laws to do capital formation for our projects either working with 3rd party platforms or using our own crowdfunding portal. We have a fast growing network of investors who participate in different tiers of capital stack for each project.
Operations
Our Operations team focuses on tightly managing cost and timeline on our projects by identifying great contractors, consultants to partner with, negotiating tight contracts and managing to those contracts. We have built tools that streamline payments for vendors and subcontractors while reducing risk for investors.
Sales
For the most part, we pre-sale or pre-lease our homes/units. At the very beginning of each project, we identify all finishes and scope. Once its locked, we build high quality 3d-renderings, videos, pictures which not only becomes our marketing material but also allows us to have a definitive contract with a buyer. This in turn reduces the market exposure risk for our investors.
Our core values are Integrity, Hard work and Delight for our customers, employees, partners and investors. We are always looking to find highly passionate and motivated individuals to join our team in different roles.
Team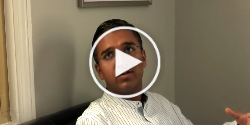 Navneet Aron
Founder and CEO
Navneet Aron is a Silicon Valley real estate developer, entrepreneur & investor. He is the CEO of Aron Developers Inc, a real-estate development company focusing on rehab, new construction and development projects in the San Francisco Bay Area real estate market. He has lived in the SF bay area since 2001 and bought and sold real estate since 2004 in the Bay Area. Prior to Aron Developers Inc, Navneet held engineering leadership roles at prominent Silicon Valley technology companies as well as founded three technology startups. He takes great pride in running projects on-time and under budget. He holds a Master Degree from Stanford University.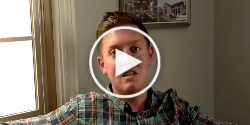 Rob Dowling,
LEED AP
Director of Operations
Rob brings with him a wealth of construction management and related startup experience. He has been fortunate enough to have worked for some of the most renowned and sought after general contractors and clientele in the Bay Area. Rob is eager to drive efficiency further in the real estate and construction industry and believes that through the use of technology and a collaborative, lean approach to project management and delivery, it can be achieved. Rob has a Bachelor of Science in Construction Management and is a LEED Accredited Professional.